I'm delighted to have Leanna Sain on the blog today. When I heard about the premise for Leanna's upcoming release, I was instantly intrigued. We cared for my grandmother for many years while she battled dementia so I easily connected to Leanna's heart. I hope you enjoy her as much as I do. Welcome, Leanna!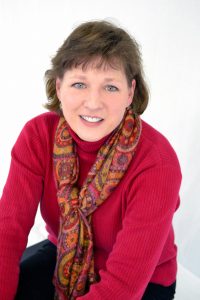 We suspected it for months…maybe even years. It started as little things. Things Mama said or
did… things she should remember, but didn't… something not quite right; occasional at first, but
growing in frequency. Now we knew, but knowing didn't make it easier.
Alzheimer's. What a horrible disease! I think it's worse than cancer. At least with cancer there's
the possibility of healing with surgery, chemo, radiation or some combination of all three. You
don't get that possibility with an Alzheimer's diagnosis. No, it's a death sentence. The worst
kind of death. It steals away everything that makes a person who they are. My Mama—the
woman I always knew as my Mama—was gone. Oh, yes, there was an empty shell who looked
like her, but that's where any similarities ended. The person I loved and who loved me died long
before her shell did, and there was nothing I could do about it.
I was struggling badly with the pain, anger, and frustration of it all and I needed an outlet. Thank
God for the ability to write. The story about a serial killer who uses the verses of the lullaby,
"Hush, Little Baby" as a sort of blueprint for his murders had been percolating in my brain for a
while, but the actual writing didn't begin until Mama reached the final stages of this terrible
disease.
Hush is my seventh published novel and because of the subject matter and my frame of mind at
the time, it's a bit "darker" than my usual romantic suspense. I decided to give my protagonist's
mother Alzheimer's so we could travel this road together. It was a mean thing to do, but at that
point in my life, it felt necessary—a sort of therapy—and it allowed me to honor Mama by
weaving some of the things she said and did into my story. Doing this helped remind me that
God is in control even when everything feels chaotic. It helped me to have this tiny measure of
control over one small thing in a fictional world at a time when I needed it the most.
Another way I decided to honor Mama is by donating my royalties to Alzheimer's research. It's
my hope that it will help them find a cure for this terrible disease so others won't have to go
through what my family did.
Leanna Sain, earned her BA from the University of South Carolina, before moving back to mountains of western NC. Her Southern suspense or "GRIT-lit," showcases her plot-driven method that successfully rolls elements of best-selling authors Mary Kay Andrews, Nicholas Sparks, and Jan Karon all together, making it her own. She loves leading discussion groups and book clubs. For more information or to contact her, visit: www.LeannaSain.com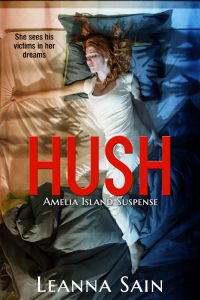 She dreams a murder before it happens.
A young woman is strangled while her killer sings the words from the lullaby "Hush, Little Baby."
Lacey Campbell's life is full, but not idyllic. As head chef for a chic restaurant and primary caregiver to a mother with Alzheimer's, she doesn't have time for the nightmare and at first she tries to deny it. But the next day, she discovers it's a disturbing reality. When she dreams the second heinous murder she knows it's time to tell the police.
Detective Ford Jamison is called back to the little coastal town to help with the case and soon notices an alarming trend: the killer is using the lullaby as a "blueprint" to target women who resemble Lacey. This doesn't slow the killings and now Lacey is afraid to fall asleep at night because the next face she sees in her dream might be her own.
As a hurricane churns ever closer to the little coastal town, danger and suspicion spin out of control. Time is running out. Can they stop the killer before the last verse of the lullaby?
Amazon buy link: https://www.amazon.com/Hush-Leanna-Sain/dp/1645262502/ref=sr_1_1?
You can connect with Leanna through her website at www.LeannaSain.com, Facebook: https://www.facebook.com/Leannasbooks,
Twitter: @Leannasbooks, or on Goodreads: https://www.goodreads.com/LeannaSain