The poor bluebird above our basketball goal. He's just so…dumb. Every morning I walk outside to see my husband's driver's side rear view mirror battered and smeared, evidence of another early morning fight.
It would be funny if it weren't so sad.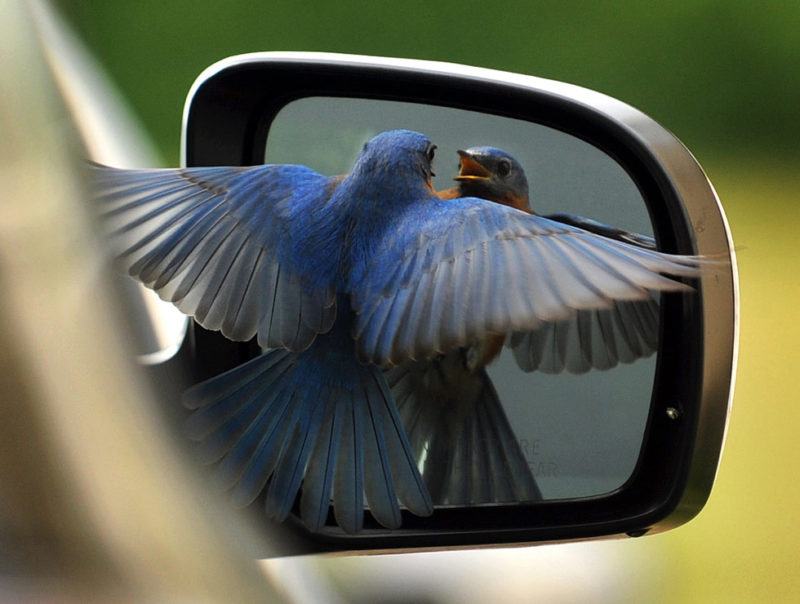 Every morning, the male bluebird perches in front of my husband's rear view mirror and sees him. That vile, evil threat. Another male bluebird just like him. A threat to his woman. To his babies. So he does what must be done. He pecks the foul fowl until his head is nearly smashed flat and his beak resembles the blunt end of a hammer. Poor dumb, bluebird. He doesn't realize he's actually fighting himself.
He's his own worst enemy.
I shouldn't be quick to judge. I'm my own worst enemy too.
Do you know where the enemy lies to most of us? About our emotions. He tells us that because we FEEL a certain way, it must be so. We feel God doesn't love us due to circumstances being out of our control, so therefore, God must not love us. We feel neglected by our husbands, so therefore, we are neglected. We feel hopeless in our circumstances, so therefore there must not be hope.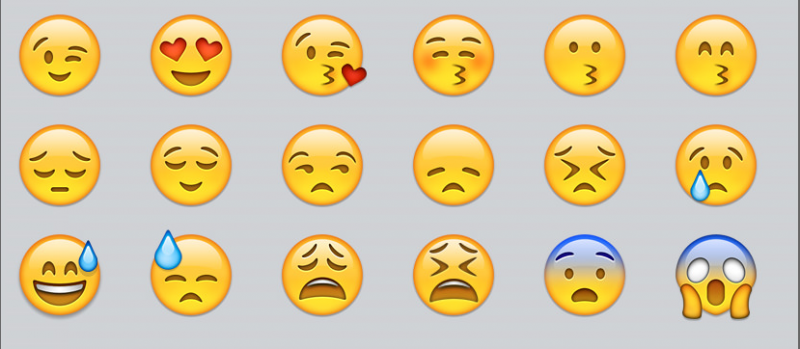 We see something that looks real, so therefore it must be real. (Ahem, cue Mr. Bluebird.)
Emotions are not good or bad. They just ARE. They are God-given ways of experiencing life in a profound way. The problem is, our emotions were damaged in the Fall.
The blunt truth here is this: our emotions usually have very little to do with reality. They swing and dive with alarming speed. Truth doesn't.
When you're threatening to drown in those suffocating, overwhelming crush of emotions, stop and breathe. Analyze the emotion. Name it. Then confront how you're feeling with the Truth of God's Word.
"Lord, everything about this day is falling apart. I don't feel like You see me. I don't feel like You care. But Your Word says You see me. You set me aside for a purpose before I was ever born. I will cling to You and Your truth."
Take a step back. Just because it looks and feels real, doesn't mean it is. Just ask my friend Mr. Bluebird.
Whatever the emotion, bring it into the light of God's truth. Cling to what you know and not how you feel. It will make all the difference, not just in how you manage your day, but how you live your life.
How do you usually deal with your emotions? Are you dictated by them or have you found ways to control them? What lie does the enemy frequently try to tell you? I would love to hear!