Yes, I know the saying goes, "When life hands you lemons, make lemonade." Sometimes there's not a lemon to be found but a startling abundance of hair pieces. Hang with me and I'll explain. 
Not long ago I ordered a pair of pants from an online store. I was supposed to appear on a television interview and I thought the pants would be cute paired with a top I already owned. The company promised the product would arrive before my interview. You know what's coming. Interview day came. No pants.
No big deal, I thought. The pants were still extremely inexpensive and fashionable. I would have plenty of places to wear them when they arrived from the company's warehouse in China. (Are warning bells going off in your head too?) Yeah, I had done a little research on the company after I ordered my too-late pants, which is never the best time to research a company. Ideally, one should research them before buying their product, but I digress.
Two days after my interview, I opened my mailbox to see a very small, very flat package. Return label: China. I frowned. This package was way too small to be my pants, but I'd ordered nothing else.
Intrigued, I slid the package open to discover the company had sent me, not my lovely pants I had dreamed about, but a wig piece instead. Say what?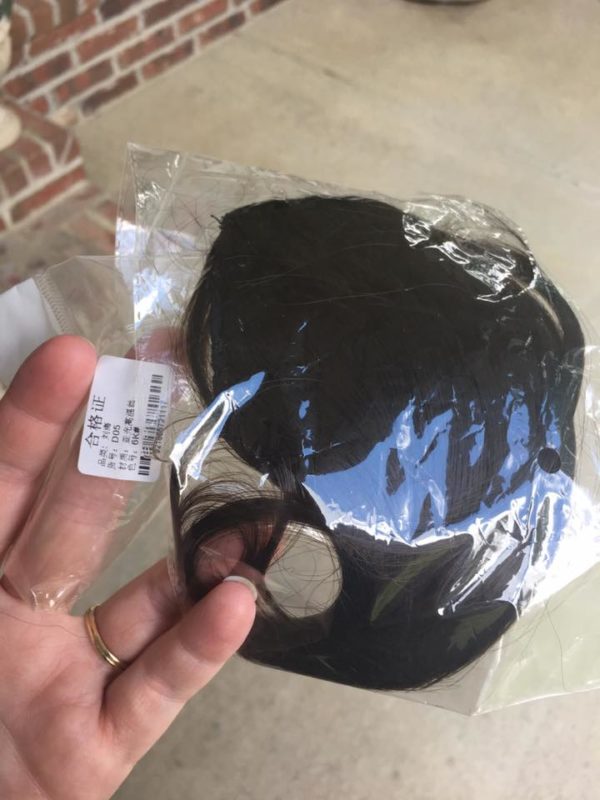 I wouldn't have even minded that so much if it had been the right color.
I couldn't help it. I burst into laughter and looked up into the sky.
Thanks, Father. I needed that laugh.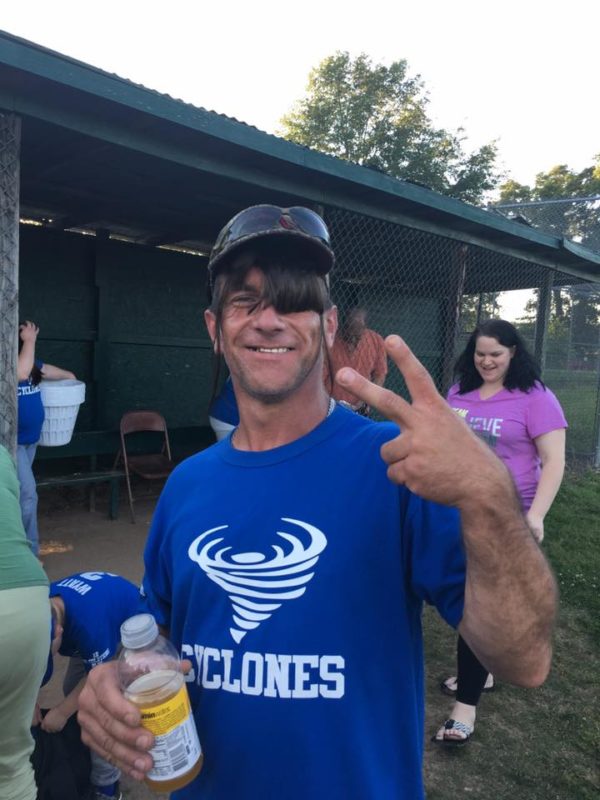 Shipping that cheap wig piece back to the company would cost more than I initially paid for it so we kept it. You know what? That dumb little scrap of hair has brought our family and friends more laughter in the past few days than I imagined possible.
If you find me on Facebook, you'll see lots of silly memes, funny church signs, and goofy pictures. It's intentional on my part. I'm currently taking a stand-up writing course and loving it. God loves laughter. He loves joy. I believe Jesus had a good sense of humor and loved to laugh. Have you ever been around someone who didn't? Yeah. They can suck the air right out of a room with a single look. But the Bible says Jesus wasn't like that. People came to Him in droves. They wanted to be with Him, to touch Him, to talk with Him. He is love and goodness and joy.
As I'm typing this blog, the mailman knocked on our door with a package. A larger package. From China. Yep. My pants finally arrived. So where did this goofy wig piece come from? I have no idea, but I'm thankful for the gift of laughter God peppers throughout the journey. It's a beautiful coping mechanism for the hard days, and makes the good days even brighter.
A final word: Laugh, but keep it clean. No need to use that wig as a sham-wow.
Just for fun, share your favorite joke with me today. Clean only, please. Let's do some laughing!