"A watched pot never boils."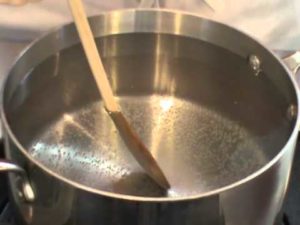 The old adage has rolled around in my brain for the past few months as I've waited for something to happen. The "something" doesn't really matter as far as this blog goes, but that "something" has been tormenting me, calling over and over. Why is waiting so hard?
That dream that once seemed so certain seems frustratingly elusive at the moment. It's as if God is keeping His hand on my shoulder as I survey the new landscape before me with eager eyes, while His voice whispers in my ear, "Wait. Look, but don't go in. Not yet."
The disappointment has been mounting as the enemy's hissing lies increase and I admit I've let myself grow disappointed over the whole thing. One morning, I rose and, contemplating another day void of answers, I burst into tears. "This is never going to happen, is it, Lord?"
Then I opened my Bible to Luke 24 and God spoke to me so clearly it was impossible to ignore.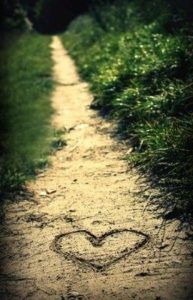 This passage tells about two of Jesus' followers who were walking from Jerusalem back to their home. They were grieving over all that had transpired during that Passover weekend. Jesus, the man they thought would be the Messiah, had been brutally beaten and killed. They were disappointed, disillusioned and feeling defeated. Yet the newly resurrected Christ appeared beside them on the Emmaus Road, walking and talking with them along the way.
And they didn't even recognize Him.
The two men said, "We were hoping that he would free Israel…."
They hoped. They wanted. They had dreamed and all their plans seemed to have been crushed into dust.
It suddenly struck me just how blind those two men were. They were lamenting about everything that was wrong, how their plans didn't fit God's and yet they were oblivious to the fact that the Savior of the world, the Messiah and the Hope for every heart was walking right alongside them, listening and engaged, wanting to know their thoughts.
As I read, my soul ached with conviction. I was walking on my own Emmaus Road, fussing and obsessing about God not doing things my way and, in the process, totally missed the point. I was busy dwelling on my own disappointments that I missed the main event.
There is a blessedness in the waiting, but we often lose sight of our priorities when we obsess about the whys. Why haven't I met Mr. Right yet? Why can't I be free of that difficult person? Why isn't my ministry looking the way I thought it would? Why is my marriage in so much turmoil? Why is my health fading? Why did I give my children to God but haven't seen Him turn them around yet?
Here's the point that I missed and I bet some of you miss as well…that goal, that dream, that prayer, that waiting is not the next step in the journey. Jesus is the journey. It's all about Him—knowing Him, loving Him, seeking Him, clinging to Him.
Dreams are wonderful, a glimpse into something amazing that God has for us around the corner. We should hold those dreams, but hold them loosely. I don't ever want the gift to become greater to me than the Giver.
"The Lord is good to those who wait for him, to the soul who seeks him. It is good that one should wait quietly for the salvation of the Lord." ~ Lamentations 3:25-26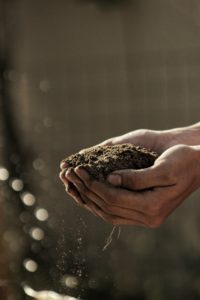 As I was dwelling on my own Emmaus Road, my Father spoke to me plainly. "Little one, you're so driven but often for the wrong things. If you're driven, be driven to know Me. If you're looking for contentment, be content with Me alone. I am enough. Let Me be your obsession."
The joy isn't in the journey at all. It's in the One leading you on the journey.
What about you? Have you ever tried to rush God's timetable? What are other advantages and blessings that can be found in a time of waiting?