Grace is sticky.
I've pondered the best way to describe it for years and that's the best adjective I can use. Sticky. It won't let go. It clings. No matter the condition, grace stays, refusing to let go or give up. It extends love and blessings over and over again.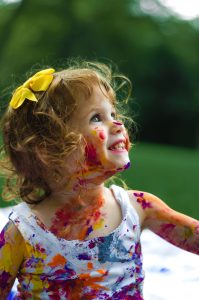 My son and I often play a little game called "Would You Love Me Even Then?" One of us asks the other if we would still love each other if crazy things altered our appearance, personality or situation. Nate asks me questions like, "Mom, what if my hair was made out of spaghetti? Would you love me even then?" "What if my toes were made of hot dogs? Would you love me even then?" I assure him my love will never change, spaghetti hair, hot dog toes notwithstanding.
I've asked him, "Nate, what about when Mommy is really old? Will you love me even then?" He always pats my cheek and smiles. "I'll always love you, Mommy!"
"What about days when I'm cranky? Do you love me even then?"
Nate giggles. "Everyone is cranky sometimes. Of course, I'll love you."
One day, Nate climbed into my lap and sighed. "Hey, Mom?"
"Yes, Buddy?"
"What if I did something really bad? Would you love me even then?"
I smiled and kissed the top of his head, squeezing him close. "Sweetie, it doesn't matter how much you mess up, or how many awesome things you do. Nothing will ever, ever keep me from loving you."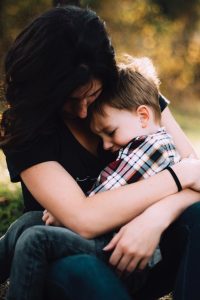 Love never fails. And as love perseveres, grace continues to pour out blessings and gifts on the recipient, whether deserved or not.
We often think our world is filled with unconditional love but do something unexpected. Go against the current, even if that means fighting our own Christian culture. Fall off the pedestal. The people you thought would love you unconditionally vanish like a winter's breath. Friends you haven't heard from in ages will come rallying to your defense. True love and grace are revealed during the hard times.
Grace is praising our children for showing kindness to a bully, instead of rewarding them for grades that make us look good. Grace is washing the feet of our betrayer. Grace is forgiveness, no matter the wrong. Grace is giving a gift with no strings attached and no need for a thank you. Grace is taking a meal to someone who has hurt your feelings. Grace is the Son of God hanging from a cross to redeem a world of hopeless prisoners.
There is nothing stickier than a Love that refuses to let go.