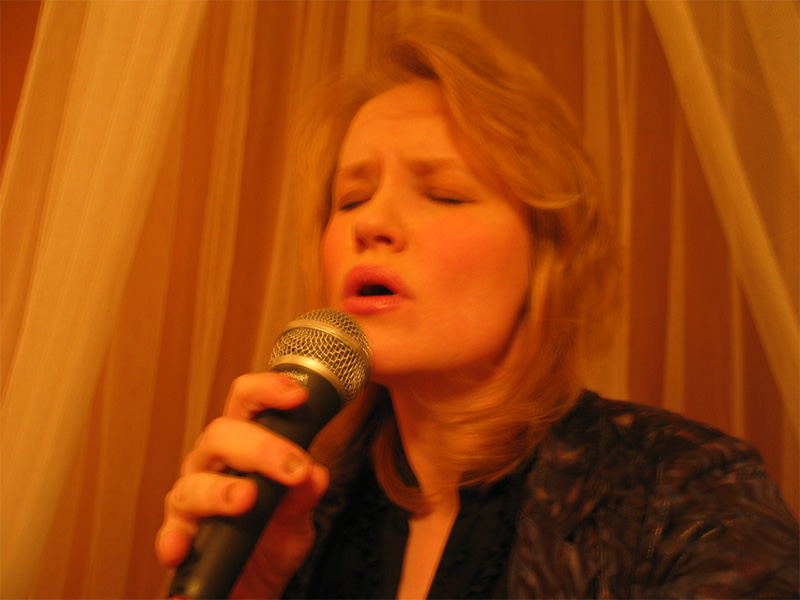 One of my earliest memories was cleaning the house with my Mom, singing along to Sandi Patty's "How Great Thou Art" as it crackled on our record player. As I grew, I fell in love with musicals: Guys and Dolls, The Wizard of Oz and my favorite, Annie. I remember one night when I was six years old, curled up in my bed and dreaming about what I wanted to be when I grew up. I imagined myself on stage in a dark theatre, singing with a spotlight shining brightly in my eyes. I somehow got it in my head that if I could learn to imitate my favorite singers, I could fake my way to the top. I began piano lessons and sang continually, doing my best to imitate Julie Andrews, Sandi Patty and Judy Garland. (I can still do a killer good Julie Andrews impersonation.)
Fast forward decades later. I graduated from the University of Arkansas at Little Rock with a bachelor degree in music and was overjoyed to be a roster artist with Incubator Creative Group (a ministry and record label) for ten years. Although God has led me down a surprising pathway of twists and turns, music remains a beautifully rich gift of comfort when life is difficult. When I speak on stage, you can find me using a variety of comedic songs that lighten the journey, as well as deeper tunes that explore the depth of God's love and grace. Within the privacy of my prayer closet, I've have cried out to Jesus more times than I can count with a broken song of praise when I had no words that would suffice.
This is my free gift to you. The joy of song. Of laughter and love and hope. Listen and stop by often. You never know when more may pop up!
Parodies:
Childhood Favorites: