I recently heard this funny little story at an event where I was singing:
There was a little old lady who woke up one morning to realize she only had three hairs left on her head. She looked in the mirror, smiled and said, "Lord, I thank you because I can braid my hair today." So she did.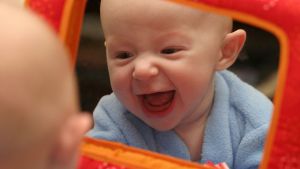 The next day she woke up and only two hairs remained. She looked in the mirror, smiled and said, "Lord, I thank you because today I can part my hair.'" And she did.
The third morning she awoke and looked in the mirror to see only one hair remaining. She smiled and said, "Lord, I thank you that I can put my hair in a ponytail today." And she did.
The fourth morning, she woke up, looked in the mirror and, yes you guessed it, had no hair left. She smiled and said, "Lord, I thank you that I don't have to fix my hair anymore!"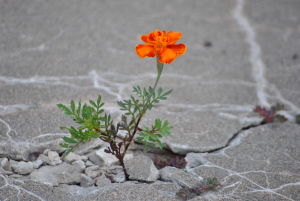 Praise is a choice. It's all about perspective. So many times we get focused on what we can't have, on our limitations, we fail to see the tremendous opportunities God has placed in front of us. Sometimes He redirects us in a new way, setting our feet on an unforged path that will ultimately bring more honor and glory to Him. Some of the greatest adventures and rewards come when we are willing to embrace that step, or leap, outside of our comfort zone.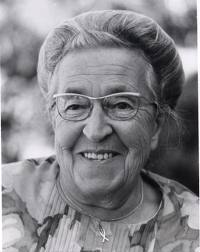 Consider Corrie Ten Boom. She and her sister Betsy were prisoners in a German death camp during World War II. They entered their new barracks and were horrified to discover the bunkhouse was overrun with fleas. Fleas everywhere! Corrie began to cry but Betsy responded, "We are going to stop right now and thank God for these fleas!" Corrie, of course, thought she was crazy. But at her sister's urging, they both bowed their heads and thanked Him for…fleas.
Over time, Corrie wondered why the rules were so lax inside their bunkhouse. No guards came to check on them inside and because of that, they were able to conduct a Bible study every night. Many women were saved as a result. Later, Corrie was shocked to discover the reason no guards ever came into their bunk house…they were terrified of the fleas!
Sometimes it's the bad stuff that refines us, grows us stronger, forces us to learn lessons we never would otherwise, allows Him to work things out for the greater good. And it reminds us of our dependence on God.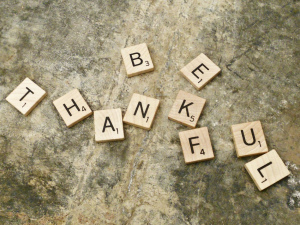 I praise You, Lord, when I'm hungry or thirsty, for it reminds me to hunger and thirst after You.
I praise You, Lord, even when I'm in pain because it reminds that I have a Savior who knows exactly how I feel and has purchased victory over sickness and death.
I praise You, Lord, when I'm exhausted because it forces me to stop and rest in You.
I praise You, Lord, for the disappointments that pepper my walk. They remind me that pursuing goals and personal satisfaction is not my main goal in life. But seeking You is.
Try it. Praising Him for the hard stuff will open your heart and spirit up to His touch in ways you've never experienced before.
So what are you thankful for today?