Homeschooling is an adventure. It's a study of exploring your children's learning style, combined with discovering the number of emotions that can be expressed in one day, all while acquiring knowledge of how long a mom can lock herself in a bathroom with chocolate before her family calls 911.
I'm baffled how quickly I can teach my kiddos something and have it drain from their spongy brains like sweet tea in a mason jar at a church potluck. This was never more apparent when teaching history.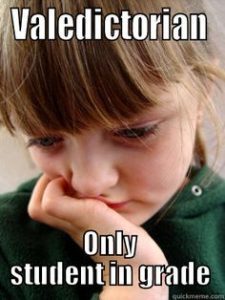 One afternoon, as I was helping my daughter prepare for a history test concerning events that led up to the Revolutionary War, I had to question Bethany about the French and Indian War. Things were going okay until we hit a review question about Pontiac the Indian chief.
I asked, "Beth, do you remember the name of the Ottawa chief who played a big part in the war?"
My sweet daughter stared at me with wide blue eyes. One blink. Two.
I cleared my throat. "Remember? We talked about him just yesterday."
Bethany's eyes faded from empty to dead.
Repressing a sigh, I nodded enthusiastically. "You can do it. His name starts with a 'P'."
Lifting her brows, Bethany hesitantly asked, "Phyllis?"
Phyllis the Ottawa Chief. Why not?
The tricky thing about homeschooling in any subject is having to teach across multiple
grades. Whether to combine lessons based on age, or separate them. My girls are three grade levels apart and so when it was time for Bethany to learn about the Third Reich, I felt Callie wasn't quite ready to learn about those particular atrocities. Close quarters, however, breed lessons that might not otherwise be learned.
After one particularly detailed lesson about the rise of Hitler and the Nazis, Callie (my youngest daughter) peeked around the corner.
"Hey, Mom, I finished my reading."
"Good job, sweetie."
She approached the table where Bethany and I had been working, her brows furrowed.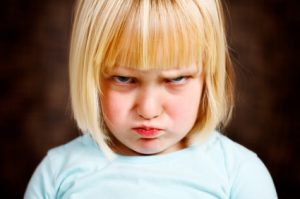 "All that stuff you were telling Bethany about that Hitler guy and the Germans, is that true?"
I winced, fearing what horrors her mind was already constructing. "Yes, sweetie. But it happened a long time ago."
"So they really thought people with blonde hair and blue eyes were better than other people?"
I shrugged and rubbed her back. "I guess so. They were pretty mixed up. That's a type of prejudice. It's sad, isn't it?"
She looked up at me, face earnest. "You know, Mom, I have blonde hair and blue eyes."
I fought to squelch a grin. "Yes, I think I knew that."
"Yeah. I'm like those people the Nazis liked but I don't think I'm better than anyone for two reasons."
"And what are those?"
She ticked the reasons off her little fingers. "One, I sin all the time. God said we all do. And two, I have gas."
If you ever needed a poster for anti-Nazism, you've got all you need right there. If you sin and have gas, you've lost your judging privileges. No holier-than-thous welcome.
Some of our history lessons went well. I was surprised how much the girls enjoyed music history lessons (go figure), along with learning about amazing heroes like Helen Keller, Corrie Ten Boom, and Abraham Lincoln. Of course, along with forgetting dates and names, another peril is butchering famous quotes of our forefathers. Every child does this to some extent. However, when a homeschool child does it, people look at you like all you do is sit on the couch watching Days of our Lives, pounding oreos, while the children argue over which game to play on Roblox.
For instance, when a friend asked Callie what she had been working on in school, Callie shrugged.
"Oh, you know. Mom's been teaching us about that Martin Luther King guy. You know, the one who wanted to take a nap all the time."
Take a nap? Where did she get 'take a nap' from? Then it hit me. "I have a dream…"
Dream. Sleep. Nap.
My friend teased me for weeks about what a good job I was doing.
Then, of course, there are the kids who know just enough to be dangerous.
Bethany was the master of saying whatever she wanted and ascribing her words to world revolutionaries.
When I told her to eat her waffles, she said, "In the words of George Washington, I cannot lie. I don't like waffles."
"In the words of Alexander Graham Bell, I can't hear you."
"In the words of Sacajawea, I'm not gonna do that."
One morning, when her little sister had a case of the giggles, Bethany slammed down her pencil and glared.
"Callie, in the words of the great Martin Luther King Jr., stop acting like a drunk in school."
I've adopted this as my mantra. Just say what you want and tag a famous person as the author. People don't question it. Not much, anyway.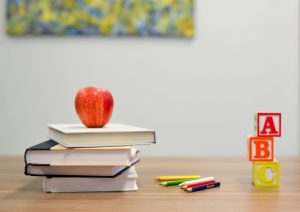 When my son jumped into my bed the other morning at the sinful hour of five thirty, telling me it was time to get up, I pulled the blanket over my head and mumbled, "In the words of the great Martin Luther King Jr., thou shalt not wake up your Momma before the sun is up or risk losing all sugar from this day forward."
He left to go play.
We can learn so much from history.