"All of us want to be humble. None of want what it takes to get there."
I'm not sure who coined the phrase but I've learned it's quite true. We long to have noble defining characteristics marking our spirit, but when we realize what we must endure to be shaped into that image, well, 'walking the walk' takes on a whole new meaning.
2018 has been the single hardest year of my entire life. My family and I have endured assaults on every front—multiple medical crises, emotional turmoil, betrayal, rejection, profound spiritual attacks, and more. It was as if everything steady and certain in my life tilted, washing away the known. The security. Our futures. There were times when I thought I would lose everything…then Jesus reminded me that He is my everything. When I thought I couldn't take another breathe for the weight of it, He gave me one more breath. When despair threatened to choke me, my heart remained at peace.
Only God can speak hurricanes like those into gentle breezes.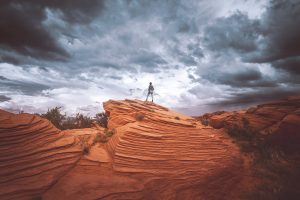 I'm not sad to see 2108 go. Yet I've learned more in this year than any other. My compassion for those who have suffered what I and my family have endured throughout the past year has marked me in profound ways.
As 2018 bleeds into a new year, I'm aware that in some ways nothing will change. Flipping a calendar doesn't mean trouble will vanish like a magical clock ticking away a nightmare until a fairy tale appears. Good days and bad days will come and go. Life will happen. Mistakes will be made, lessons learned, victories celebrated and tears shed. My prayer for this year is that amid the ups and downs, my heart will stay ever-focused on Jesus the Prince of Peace.
Each year I pick a word to meditate on for the year. I've enjoyed this practice tremendously, usually because God has shown me wonderful truths throughout the year related to the word. Things like "presence", "joy", "hands", and more. I've been mulling around the word for 2019 and nothing seemed to fit until I ran across this verse in Psalm 34:14:
"Turn from evil and do good. Seek peace and pursue it."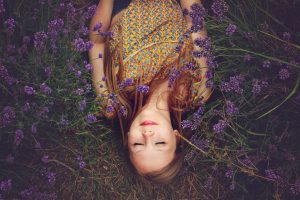 I stopped. Pursue peace? The thought had never occurred to me. I always thought peace was one of those things that just came naturally from knowing Jesus as Savior. It does, but this verse tells me there is more. More peace than just knowing Who holds my eternity. There can be a sustaining, life-giving, supernatural peace that floods my mind, heart and spirit when disaster strikes.
Pursue peace. "Turn from evil and do good." I must choose to follow God, His truth, His rules for living, His love and compassion. I must pick up my cross daily, be willing to get uncomfortable, and push away things that are evil influences in my life, whether it's social media, television, music, toxic people, or patterns of living that don't glorify Him.
Seek peace. Love others the way God loves them. Gently. Patiently. Never sacrificing truth but always with the goal of restoration and building them up into the person God wants them to be.
Pursue peace. Keep my eyes focused on Jesus. Not the chaos around me, not on pleasing people, their ridiculous ideals, the world's stamp of approval, or the fear that overwhelms my heart at times.
My word for 2019 is peace. I want to pursue it and cut away everything that keeps me from it, from a deeper walk with Him, even if that means dying to self a little more again.
Call me crazy, but I think that's kind of the point.