"Turn from evil and do good; seek peace and pursue it." ~Psalm 34:14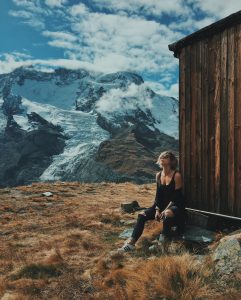 Part of seeking peace and pursuing it, not just seeking it but making it a defining characteristic of a believer's life, is not solely found in a list of things to be, but is discovered within the Bible as specific things to avoid.
No matter how much we dislike the thought, walking with Jesus requires cutting away things that harm us. Relationships that poison our emotions and thoughts. Patterns of living that corrode away the joy and peace God so desperately wants to give us. I can't claim to want a whole, healthy body while holding a deadly rattler in my hand at the same time. The two things are incompatible. So are darkness and light. Poison and purity. Chaos and peace.
Here are a few things God's Word says we must avoid.
1. Gossips.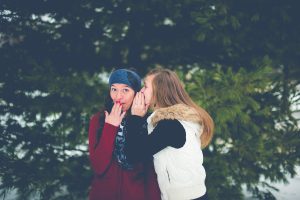 "A gossip betrays a confidence; so avoid anyone who talks too much." ~Proverbs 20:19
If a person talks to you about others, they will also talk about you. We must make a choice to let the gossip die when it reaches our ears. No listening. No letting it run around in our minds wondering if the tasty morsel might be true or not, and no letting the gossip set up camp in our space to spread the poison. "Where there is no wood, the fire goes out; And where there is no talebearer, strife ceases." (Proverbs 26:20)
2. Angry people.
"Do not make friends with a hot-tempered person, do not associate with one easily angered, or you may learn their ways and get yourself ensnared." ~Proverbs 22:24-25
You become those you surround yourself with. In our world, the idea of being a sassy spitfire is smiled at, even encouraged, but God's way is far different. Angry people think the world owes them something. They tend to be selfish, unforgiving, and insensitive to the needs of others.
If we are who we hang out with, the good news is we can do great things for our character and spirit when we surround ourselves with joyful, forgiving, calm people. There is nothing more contagious than a happy guy who loves people and sees the best in tough situations.
A good rule is to consider what kind of person you like to spend time with. Now go out and be that person.
3. Evil people.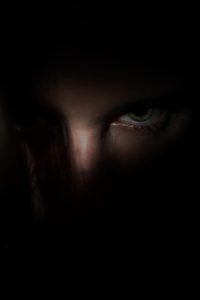 "Don't envy evil people or desire their company. For their hearts plot violence, and their words always stir up trouble." ~Proverbs 24:1-2
The way some people think and act may be popular, even praised and applauded, but we are asked to sift beyond appearance to the true fruit and motives of dangerous people. You can tell a person's heart by the words that come out of their mouth, the places they choose to go, the plans they arrange for the future, and how much drama accompanies their presence in a room or situation.
An old adage declares that the person you'll be in ten years is determined by the books you read now and the people you currently hang out with. Choose wisely.
4. Plastic Christians and rotten fruit.
"People will be lovers of themselves, lovers of money, boastful, proud, abusive, disobedient to their parents, ungrateful, unholy, without love, unforgiving, slanderous, without self-control, brutal, not lovers of the good, treacherous, rash, conceited, lovers of pleasure rather than lovers of God— having a form of godliness but denying its power. Have nothing to do with such people." ~2 Timothy 3:2-5
What a list. We are to have nothing to do with those who parade around in Christian clothes, speak fluent Christianese, talk the talk but act like the world. We often think that because someone claims to be Christian, hanging out with them excuses us even when their behavior doesn't match up. God says to run from them. Sin always kills, no matter what package it's wrapped in. 
5. Immoral Christians
"But now I am writing to you that you must not associate with anyone who claims to be a brother or sister but is sexually immoral or greedy, an idolater or slanderer, a drunkard or swindler. Do not even eat with such people." ~1 Corinthians 5:11
Closely related to number four is number five…the Christian with serious sin issues. Drunks, sexually immoral, the greedy, slanderers, and cheaters. A sure way to steal your peace is to hang out with people who are marked by an out-of-balance lifestyle. Their choices are based on wounds they have never confronted and sin they have no desire overcoming. Claiming these guys as your BFFs is a sure way to get sucked into a spiral of chaos, tears and regret.
Please don't misunderstand. None of these scriptures say we are to be unkind. On the contrary, we are to pray for the saved and unsaved alike. We are to encourage them with compassion, gentleness and love. There is a big difference, however, between encouraging someone and making them our best and most trusted friend.
It's tempting to think godly behavior will rub off on the struggling but God tells us the opposite is true. "Bad company corrupts good character." (1 Corinthians 15:33)
Want peace? Give the chaos-makers a wide berth. Drama queens, troublemakers and their ilk will always be at odds with the happy life God has for you. Oh, but don't forget to show them kindness along the way.
Love and prayer can transform the most turbulent heart.