Wild child. Stubborn. Headstrong. Independent. Strong-willed. Although, having been one of those myself, I suppose I've always preferred the term "steadfastly-minded". You know the type of kid I'm talking about. If you're not sure, here's a checklist.
You might have a wild child if…
-You've considered purchasing a taser as a disciplinary tool. Okay, not really. (But maybe.)
-The medical personnel at the ER know you and your kid by name.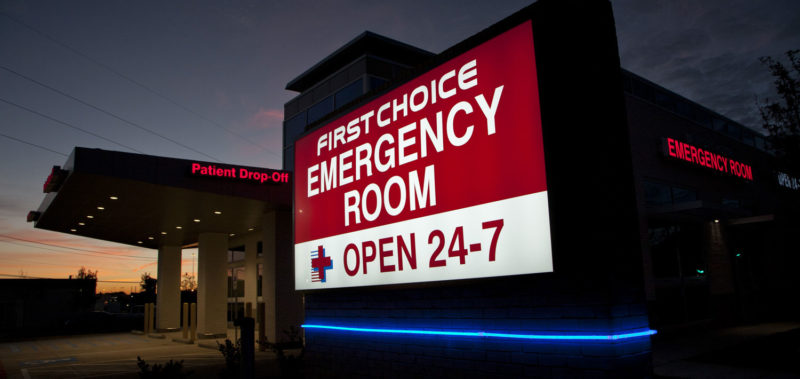 – Your kid can unlock any child-proof device invented in under 3.7 seconds. Sometimes less.
-Your eye twitches sporadically for no apparent reason, although you suspect it's trauma-related.
-You have, not once, but twice caught your child coloring the family dog with a sharpie.
-Your child has a talent for stripping naked at the most inopportune times.
-Nothing strikes fear in your heart more than silence.
-You see his footprints on the hood and top of your car. (Kudos to Lori Miller for this one.)
-Things break so often in your house, you no longer cringe or jump at the sound of crashing or cracking glass.
I feel your pain. Not only was I a wild child, but I am now raising one. I mistakenly thought I had this whole Mommy gig figured out until I had Nate. Boy, was I in for a shock.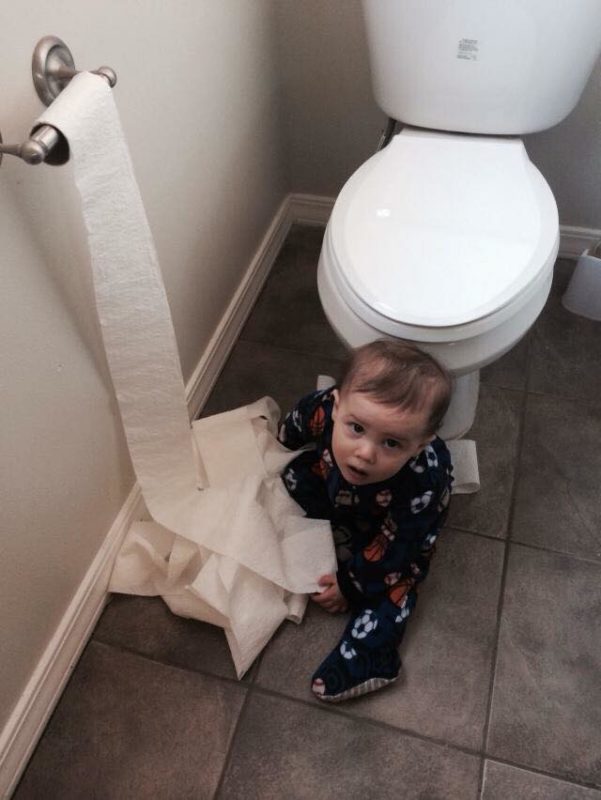 The truth is, kids with iron will and independent streaks often turn out to be amazing warriors for God, as long as they are bent in the right direction. They are the movers and shakers, leaders and freedom fighters. And when they know they are doing what God has called them to do, nothing and no one can sway them from following Him with wild abandon and steadfast devotion. But getting them to that place? Well, that's the hard part. So much patience. So much determination. So much….everything.
After my latest battle with my little fireball, I fell into my bed, too tired to think. Reaching for my Bible, I flipped through the pages, begging God to either give me some encouragement or come back right away and spare me from my current misery. Do you know what verse He led me to? 2 Peter 1:3.
" His divine power has given us everything we need for a godly life through our knowledge of him who called us by his own glory and goodness."
Did you catch that? Peter says God has already given us what we need. So why don't we always feel like it? Especially on the hard days? I think it's usually because we're fixated on how we feel, or how the world tells us things should be, rather than on God's promises and rest.
This subtle but profound shift in my thinking has made a big difference in how I interact with my little guy. Here are a few things I'm learning along the way.
Set aside time to recharge. Stay close to God. Start each morning with Bible study and prayer. Will everything go perfectly in your day? No. Will kids still scream and Cheerios still spill? Yes, but the way you handle things will change. Life goes on, but your perspective will shift. Staying close to God will transform you.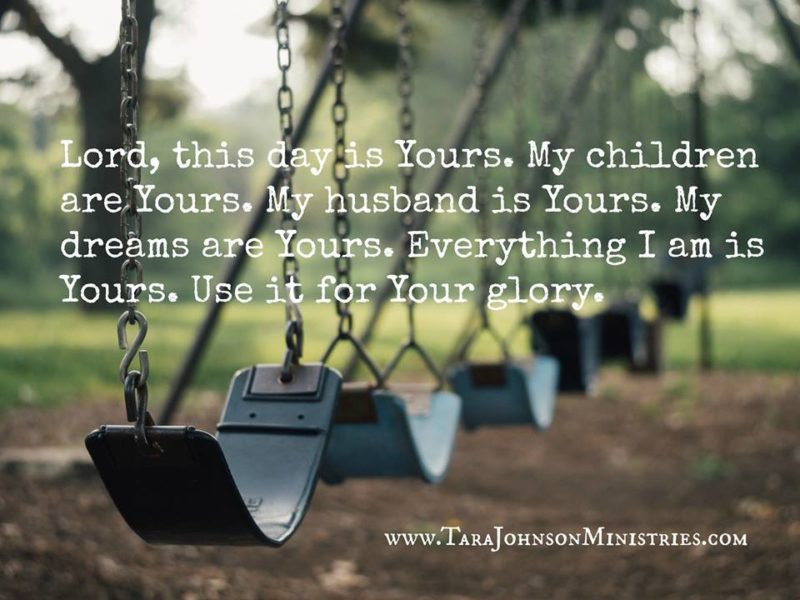 Refuse to join them in their chaos. Little people have big emotions. When Nate was only a few months old, I remember one instance where he screamed so hard he passed out. When kids of any age are overcome with out-of-control emotions, the worst thing we can do is yell back. Such behavior only causes the situation to escalate to volatile levels. It's our job to help them learn to identify their feelings, manage them and not be dictated by them…a hard task if we can't do the same.
Give them choices within defined boundaries.
My son loves his Donkey Kong shirt. He wants to wear it every single day. The problem with wearing the same shirt every day is eventually it begins to smell.
Three days ago we were choosing clothes to wear for the day. When I asked what he'd like to wear, he immediately shouted, "Donkey Kong!" I told him, "Sorry, bud, but Donkey Kong had to take a bath." His brows lowered into a scowl, and I could see the tell-tale signs of an approaching storm front. He grit his teeth. "Donkey Kong."
I could have pulled another shirt from the closet and said, "This is what you're wearing today. Deal with it." Instead, I pulled two other shirts out and let him choose. "Here are your choices today, buddy. Captain America or Star Wars?"
Suddenly, Donkey Kong was forgotten. Why? Because I'd given him a measure of power. He got to decide. He had control. It was minimal and within boundaries but still, control is what my little man craved.
Pick your battles carefully. Does it matter if your kiddo wants to wear mismatching socks or their shirt inside out? Think about the goals you have for your child. The long-term goal determines how you handle the day to day stuff. Focus on the big picture and let the quirky things go.
Don't be too proud to apologize when you're wrong.
Every parents messes up at some point. Despite my best efforts, I've yelled when I've meant to keep calm. I've eaten Nutella from the jar when I'd determined to have an egg-white omelet. I've shown my kids what not to do…emotionally, physically and spiritually. So when I scrape bottom, the best way to teach them how to handle failure is to model the next step…humility and seeking forgiveness.
They are going to make the mistakes I do. They're human. What better way for them to learn to seek forgiveness from others than to see it sought and lovingly offered within our own home? And kids are so quick to forgive. They are marvelously, beautifully filled with sticky grace.
Remember God put you and your child together. Every time I'm tempted to wallow in insecurity or think that I'm ill-equipped to manage my little bundle of stubborn energy, I remind myself that God wanted me to be Nate's mom. He wanted Nate to be my son. For whatever reason, no matter how I feel about my own failures, God chose us to learn from each other, to be bonded together and to love each other for a special purpose, for our good and His glory.
It seems the key to raising a wild child is this: relationship trumps everything else. Children who know they are loved, even when they mess up, seem to handle life, setbacks, their imperfections, and everything else, much better than those who don't. Rules without relationship fail.
Love as you want to be loved. Forgive as you want to be forgiven. And keep your sense of humor handy. You're going to need it.
What have you learned raising a wild child? What tips would you give to a struggling parent? What would you add to the list "You Know You Have a Wild Child If…"? I would love to hear!