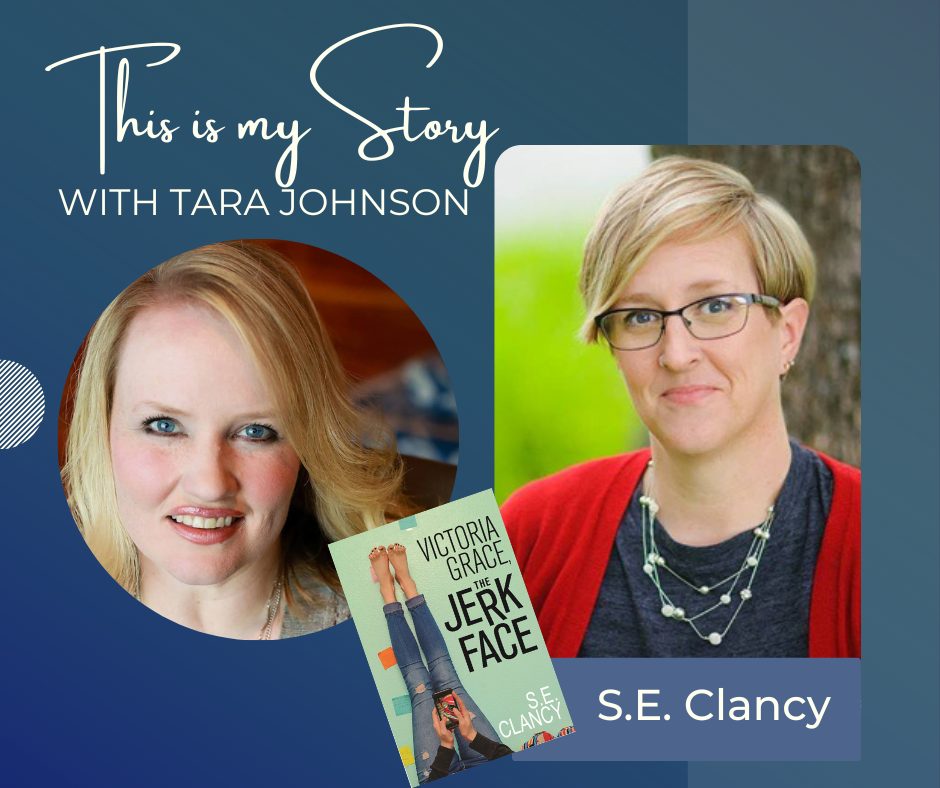 Today, I sit down with my sister from another mister…the multi-talented, multi-genre driven Sarah Bennett! (aka S.E. Clancy)
Sarah and I reminisce about the first time we met in a comedy writing class…and boy, did the instructor's words make us snicker! We chat about how a sarcastic momma survives raising teens, the lack of quality stories for young people, reader expectations, and the power of failure. Sarah shares the authors that first thrilled her heart (Jane Austen and L.M. Montgomery) and what it was like parenting a child with dyslexia.
Also in this episode…
Overcoming perfectionism, Rahab, Ruth, Abigail, suicide in the church, and Victoria Grace the Jerkface.
Links:
@authorseclancy
Podcast: Play in new window | Download