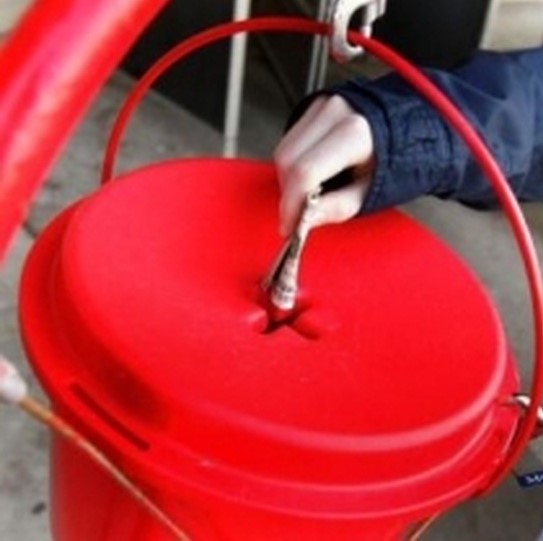 We heard the bell ringing across the parking lot before we saw the red bucket and the Santa-capped volunteer sitting in front of Walmart. My son knows the drill. His chubby fingers lifted towards me.
"Money, Momma?"
I smiled and sighed inwardly, reaching into my purse to scrape for loose change. I had already given out most of it to other bell ringers throughout the past week. Still, I was proud of my little guy who loved to drop change into the charity collections. Give to the poor, pat yourself on the back for being a good human…all that jazz.
"I don't have much, buddy."
His lips puckered into a frown. "Money."
I dropped a splattering of pennies, dimes and a nickel into his outstretched palm, pausing a moment to remove the Lego snatched in my quick sweep of purse plucking. "We have to hurry though, bud. We've got a lot to do and not much time to do it in."
"Okay. Bucket?"
"Yes. You can take the money to the red bucket."
He happily skipped forward as my mind scanned the list of items on my shopping list. Wrapping paper, gift sacks, milk, eggs, sugar, caffeine in all forms—
"Aren't you just the cutest thing?"
I glanced up to see my son wasn't interested in the bucket at all, but in the matronly bell ringer sitting beside the bucket drop. Her ebony face was wreathed in a wide, warm smile. Nate was grinning at her.
"Money!"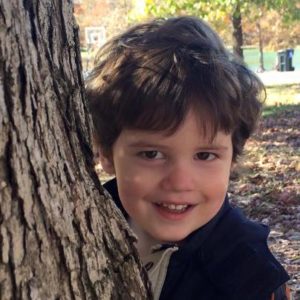 He opened his fist and showed her his treasure.
"Yep. You got a whole handful, big boy. Put it right in that bucket." She cackled with delighted as he struggled to get the coins to fall into the narrow slot. Looking back at me, she winked. "He's got a bit a silver on his teeth, don't he?"
She must have seen the two silver caps on the bottom of his front teeth. I smiled. "Yes, ma'am. He's so cool, he's four and already has a grill."
Throwing back her head, she laughed loud and long before sobering. "Reminds of my own boy when he was that age."
"Oh? How old is he now?"
Her eyes misted into wistfulness. "He's grown but," she swallowed hard, "he's bad sick. He's got a disease that's slowly killing him. He's had surgery after surgery." She looked up at me. A glossy sheen covered her large eyes. "Doctors aren't sure if he's gonna make it or not."
Suddenly, my urgent to-do list and oh-so-important schedule didn't mean much. I reached for her hand and squeezed. "How can I pray for you today?"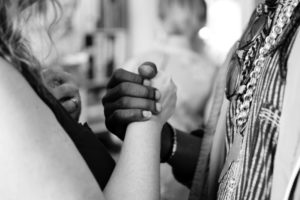 We sat outside chatting for long moments, covering her son and family in prayer. Before we left, Nate gave her a hug around the neck. She laughed with delight and offered him a candy cane in return.
Once again, my son reminded me of a beautiful truth. We departed, and although her bucket wasn't full, my heart was.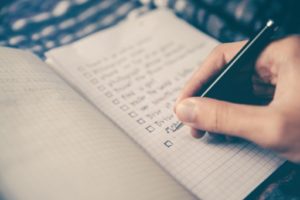 Jesus didn't come to redeem our to-do lists. He doesn't care about how much money we drop into buckets for our own feeble "atta boys". He died for people. The best way we can honor Him this season, and every day, is to let that same Love, His love, spill from our hearts and splash onto the needy and broken lives around us. Sometimes those lives might not be full of sweet grace like our little bell ringer. Sometimes they might be a cranky Ebenezer Scrooge. That's okay. Scrooges need Jesus and love too.
"How can I pray for you?" is a little question that yields tremendous results. Probably far greater results than checking off our to-do lists ever will. Let's focus on loving people and not the need to-do. God's agenda is always far greater than our own.