Anna. One of the most overlooked people in the Christmas story but what a rich, beautiful legacy she left. Her life is one that reaches through time and tugs my heart closer to Jesus even today.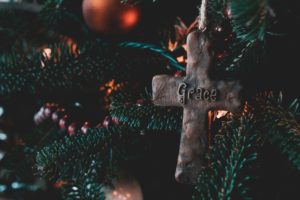 People who are passionate for Jesus have a way of doing that.
Not many verses are dedicated to Anna, (only three) but they pack a punch if we take the time to ponder them.
 "There was a prophetess, Anna, the daughter of Phanuel, of the tribe of Asher. She was very old, and had lived with her husband for seven years after her marriage, and then as a widow to the age of eighty-four. She did not leave the [area of the] temple, but was serving and worshiping night and day with fastings and prayers. She, too, came up at that very moment and began praising and giving thanks to God, and continued to speak of Him to all who were looking for the redemption and deliverance of Jerusalem." ~Luke 2:36-38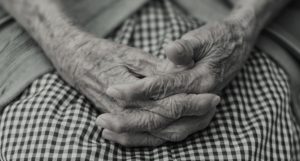 Prophetess
God used Anna, despite her role as a female in a male dominated society, to speak insight from his heart. In normal circumstances a poor widow would have been viewed as the poorest, most destitute of their culture, but God held Anna in high esteem.
Daughter
The tribe of Asher was considered a "lost" tribe to most of Israel because they had been scattered during the exile, but that didn't matter to God. He delights in using people the world considers 'nobodies'.
Very old
Age doesn't matter to God. Our culture, much like ancient Babylon, values beauty, youth, intelligent and degrees. External standards that quickly fade. Age is not even a number to our Father. Either you are present, walking with Him in this journey, or your heart is wandering. That is the metric that matters to Him.
Widow
Seven years. Seven precious years was all she had with her husband before he was swept from her. Although Scripture doesn't say it outright, we can assume she never had children or she wouldn't have been living in the temple. Her sons or daughters would have provided for her needs. Anna had every reason to cling to her sorrow, to regret and loss, but instead she chose a better path.
5. Served
A life well-lived is one that focuses on loving God and loving others well. Anna was not inwardly-focused but turned her attention to the needs of those around her. She stayed active, even in her old age. Want the secret for a youthful heart? Serve others.
 Worshiper. When we turn our sorrow, our disappointments, and fear into worship and praise, God births something beautiful in our hearts. Fear cannot exist with praise. Her passion was her Father. Perhaps that close relationship is why she knew upon seeing Jesus the Messiah had come. When seeking God is our sole passion, His Spirit reveals beautiful mysteries hidden to the rest of the world.
 "Call to Me and I will answer you, and tell you [and even show you] great and mighty things, [things which have been confined and hidden], which you do not know and understand and cannot distinguish." ~Jeremiah 33:3 AMP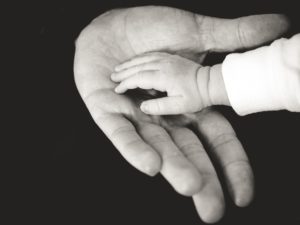 The veined hands that may have never held a child of her own were now trembling as the tiny fingers of the King and Creator curled around hers. She'd witnessed death steal away her loved ones but now beheld Life cradled in the hands of an astonished Simeon. And I think somehow she knew those same dark eyes watching her with wonder had welcomed her husband into Paradise with a smile. The same eyes that witnessed the stars being spun into existence, that watched Adam draw his first breath, could yet see the need within her own soul. How his somber gaze must have pierced her heart with wonder.
Regret, pain, loss—all of it paled against this single heartbeat in time.
I'm not sure if her voice cracked with thickened emotion, or if joy caused her to shout loud and strong. What we do know is she told all who inquired of the coming Messiah that He had arrived and she had seen Him with her own eyes.
The presence of Christ always changes hearts. Always. He brings the dead to life, and for the living, He causes their joy to splash onto all those they meet. What a beautiful legacy.