There are so many traditions I adore about Christmas…hanging stockings over the fireplace, caroling, and reading Luke 2 as a family on Christmas Eve. Of course, the crazy thing about traditions is that growing up, we usually accept them and rarely question them until the habit becomes truth in our mind. As one person put it, "Tradition is peer pressure from dead people."
Imagine my surprise when I recently read through Luke 2 looking to learn more about the stable Jesus was born in. No stable was mentioned so I flipped to Matthew. No stable there either. I opened up my Bible software and did multiple cross checks. Never in Scripture does it say Jesus was born in a stable. I scratched my head and sat back.
No stable?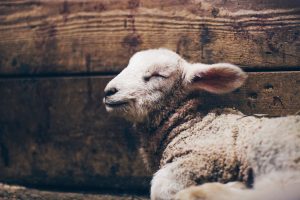 "While they were there [in Bethlehem], the time came for her to give birth, and she gave birth to her Son, her firstborn; and she wrapped Him in [swaddling] cloths and laid Him in a manger, because there was no [private] room for them in the inn." (Luke 2:6,7 AMP)
So there was a manger, a feeding trough for animals. But one question has always nagged me about the nativity story…how did the shepherds know where to find the newborn King?
"In the same region there were shepherds staying out in the fields, keeping watch over their flock by night. And an angel of the Lord suddenly stood before them, and the glory of the Lord flashed and shone around them, and they were terribly frightened. But the angel said to them, "Do not be afraid; for behold, I bring you good news of great joy which will be for all the people. For this day in the city of David there has been born for you a Savior, who is Christ the Lord (the Messiah). And this will be a sign for you [by which you will recognize Him]: you will find a Baby wrapped in [swaddling] cloths and lying in a manger." (Luke 2:8-12 AMP)
The angel gave the shepherds two signs: he would be wrapped in swaddling cloths and he would be lying in a manger.
This is where it gets tricky. Lots of babies are swaddled, even in our current day and age. To find one in a manger is, well, a little more niched. But with thousands flooding Bethlehem for the census, and with innumerable places to search, how would the shepherds even begin to find the King?
The answer can be found if we can discover the location of the sheep's grazing ground.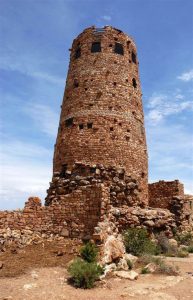 There is a significant place in Bethlehem called Migdal Edar, and literally means 'tower of the flock' in Hebrew. It's referenced several times throughout scripture…Micah 4:8 and Genesis 35:19-21 to name a few.
Regarding Migdal Edar, Cooper P. Abrams III states:
"This watch tower from ancient times was used by the shepherds for protection from their enemies and wild beasts. It was also the place ewes were safely brought to give birth to the lambs. In this sheltered building/cave the priests would bring in the ewes which were about to lamb for protection. These special lambs came from a unique flock that was designated for sacrifice at the temple in Jerusalem."
The grazing land around Midgal Edar was used for the sheep being raised to be sacrificed in the temple, and the shepherds were not ordinary shepherds…they were Levitical shepherds, charged with a very special task.
Here's where my research took a wild turn. Guess what Levitical shepherds did with ewes about to birth? They would bring them into a birthing cave inside Migdal Edar, and once they had delivered, they would wrap the newborn lamb in swaddling cloths to protect them from harm since lambs sent to the temple for sacrifice had to be without spot or blemish.
Migdal Edar is also situated on a main thoroughfare in and out of Bethlehem, making it a perfect place for a couple to seek shelter after being turned away from an overcrowded town.
When the angel told the shepherds the signs (swaddled in cloths and lying in a manger), the first place they would have looked is the cave in Migdal Edar.
What did the shepherds see? A baby born in the same place the Passover lambs were born, swaddled like a sacrificial lamb.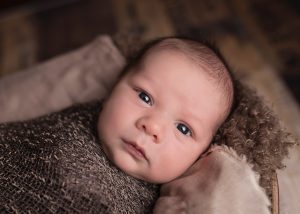 Messiah. Lamb of God who takes away the sins of the world.
No wonder they worshiped. No wonder they couldn't keep the news to themselves.
Am I completely certain Migdal Edar is the birthplace of Christ? No, but it sure is a compelling case. And how very like God to paint such a beautiful picture as He ushers His Son into a dying world desperate to be freed.