Are you in the middle of a Christmas gone bad? I'm not talking about a pile of stress you brought on yourself by setting unrealistic expectations. I'm not talking about trying to be the Martha Stewart of party throwers, scrambling to find those oh-so-perfect gifts, being up to your elbows in ribbons, or any of the other ridiculous ways we let ourselves be drawn into the spiral of insanity that drives so many this time of year.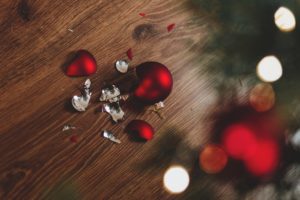 What I'm talking about is altogether different.
The unexpected diagnosis. Abandoning family plans because you're inside a hospital room with a loved one. Natural disasters or screaming relatives. The heavy stuff. The real stuff.
When faced with a hard Christmas, it's easy to think, "Why now? Why can't I catch a break? Why would God let this happen?"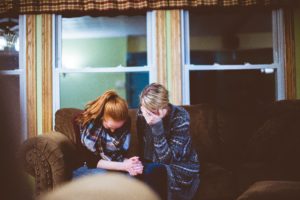 Let's pause for a moment. I think God gets blamed for far too much. Cancer, disease, death, grief and loss were never part of His plan. We humans brought those disasters on ourselves when we messed up in the garden. (Genesis 3) Assigning everything that happens to us under the umbrella of "God's will" is a tool of the enemy. He's the one who brings death. But I digress.
Very few of us want to trade the Norman Rockwell painting of Christmas we've conceived in our mind for a holiday of unexpected commotion, interruptions and disappointment. Hang with me here, but I think the very heart of the Christmas story is found amid chaos. 
Just before Jesus came, the Roman government had taken control of Israel. There were riots, skirmishes and bloodshed. Mary was unwed and pregnant, likely spurned and rejected by those who knew. I'm sure Joseph had never dreamed this was how his marriage would begin. Caesar insisted they travel to Bethlehem for the census. Joseph learned there were no rooms to rent in the crammed city and then…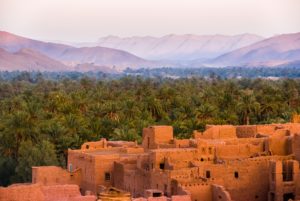 His new wife went into labor. Wonderful.
Yet amid the most disastrous time in their lives, Jesus came.
The moment His mewling cries pierced the quiet of the hay-strewn stable, the voice of God cried into the chaos of this broken world. Peace amid the storm. Love amid hate. Joy among the darkness.
Christmas is celebrated in our hearts when we realize the Prince of Peace came to whisper, "Peace, be still" to the tumult in our souls. We can always rejoice when we remember He came to redeem us from the Land of Darkness and carry us into the Kingdom of Light. https://tarajohnsonstories.com/the-little-girl-…the-land-of-gray/ He comes into the chaos and bathes us in love. He changes heart. Sometimes, He changes circumstances too.
When we grasp that breath-taking truth, we can celebrate Christmas anywhere…in a hospital room, a soup kitchen, a littered alley or from the warmth of our home. The place doesn't matter. Our hearts do.