"Lord, you want me to forgive them? But did you see what happened? Really?"
If you've lived longer than, oh, say a week on planet Earth, forgiveness is likely something you've struggled with. Mean, manipulative people are everywhere.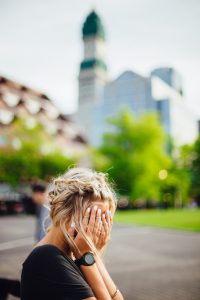 In all honesty, it's not much of a struggle for me when nonbelievers tear me or my family apart with hastily flung barbs. Lost people are supposed to act lost. My greatest struggle in forgiving the lacerations of a too-sharp tongue or well-placed arrow have come from friendly-fire…those who claim to be followers of Christ. Those who say they are my brother or sister yet point a finger in condemnation, all too eager to believe the worst and assume they have the corner on truth.
King David knew this feeling all too well as he penned Psalm 55:
"If an enemy were insulting me, I could endure it;
if a foe were rising against me, I could hide.
But it is you, a man like myself, my companion, my close friend,
with whom I once enjoyed sweet fellowship at the house of God,
as we walked about among the worshipers…
My companion attacks his friends; he violates his covenant.
His talk is smooth as butter, yet war is in his heart;
his words are more soothing than oil, yet they are drawn swords.
Cast your cares on the Lord and he will sustain you;
he will never let the righteous be shaken…
But as for me, I trust in you."
The hurt runs deep. Soul-shakingly so. It's so tempting to dwell on what-might-have been if the offender hadn't altered life in such profound ways. It's easy to give in to resentment and anger, but it's a heavy and exhausting load to carry around.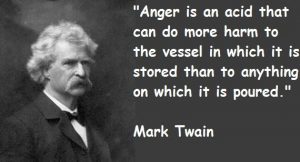 Of course, there are dozens of Scriptures about the need to forgive.
"Bear with each other and forgive one another if any of you has a grievance against someone. Forgive as the LORD forgave you." ~Colossians 3:13
"For if you forgive other people when they sin against you, your heavenly Father will also forgive you. But if you do not forgive others their sins, your Father will not forgive your sins." ~Matthew 6:14-15
These verses can be tough. A list of things we know we should do. But making our hearts willfully and cheerfully obey the shoulds can be a tall order.
What if, like me, you've tried over and over again but that cord of anger keeps wrapping itself like a noose around your neck, refusing to budge?
Sometimes, we miss the easy solution because we believe the problem is too big.
The best way to take a step forward in forgiving is to ask God to help you want to forgive the person who hurt you.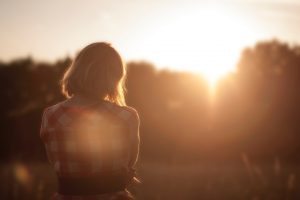 Start there. Begin by asking Him to give you a desire to forgive. In time, He softens our hearts as we begin to align our will to His. Once you feeling that stirring inside, pray for the ones who hurt you. It's difficult to bear a grudge against people you're consistently praying for.
Although it's not complete healing, this is a good place start.
Think it's impossible? Wait until you read next week's blog…life stories from those who forgave the unforgiveable and experienced amazing results.
It all started with a prayer. "Lord, help me want to forgive…"