Fear is one thing every human being across the globe has experienced. Whether it's fear of change, the unexpected diagnosis, family drama, or the monster hiding in the closet, we are people who tremble at the thought of the unknown.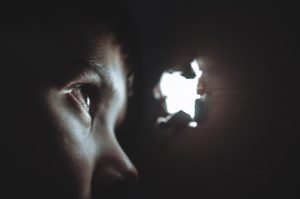 We like what we can control, but when we have no control, fear breathes against our heart like a panting, snarling shadow.
Even those who walked, talked and touched Jesus felt this same paralyzing agony.
"On that [same] day, when evening had come, He [Jesus] said to them, 'Let us go over to the other side [of the Sea of Galilee].' So leaving the crowd, they took Him with them, just as He was, in the boat. And other boats were with Him. And a fierce windstorm began to blow, and waves were breaking over the boat, so that it was already being swamped. But Jesus was in the stern, asleep [with His head] on the [sailor's leather] cushion. And they woke Him and said to Him, 'Teacher, do You not care that we are about to die?' And He got up and [sternly] rebuked the wind and said to the sea, 'Hush, be still (muzzled)!' And the wind died down [as if it had grown weary] and there was [at once] a great calm [a perfect peacefulness].  Jesus said to them, 'Why are you afraid? Do you still have no faith and confidence [in Me]?' They were filled with great fear, and said to each other, 'Who then is this, that even the wind and the sea obey Him?' (Mark 4:35-41 AMP)
Do you notice what the disciples said to Jesus? "Teacher, do You not care…?"
How often we ask God the same thing.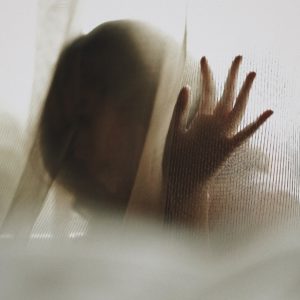 "Lord, don't You care that my kid is strung out on drugs?"
"Don't you see I have cancer?"
"Don't You care my health is failing?"
"Don't You understand that my husband can't give up his addiction to pornography?"
"Don't you care that I'm so desperate for love I'm sick with it?"
The enemy of our souls wants our faith to wobble like jello. He doesn't just want to destroy us…He longs to do it in the most violent way possible. Too often we play right into his hands.
Fear misplaces our focus. When we become paralyzed with 'what ifs', we aren't focusing on Who God is, or trusting He can do what He says He can do. So instead we turn to ourselves. How can I fix this? How can I change things so my greatest fear won't come true?
Bad choices are always the result. Most decisions we make are based on one of two things: love or fear.
I usually end up trying to manipulate the outcome. You know what I've learned? The wind and waves don't obey my voice. But they do obey the voice of Jesus. When I'm tempted to cave into the fear wrapping its cold tentacles around my heart, I remind myself of a very important truth.
I refuse to live in the land of "what ifs" when my God is I AM.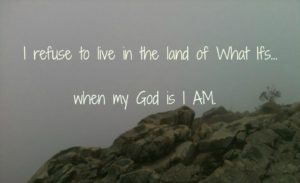 "I sought the Lord, and he answered me; he delivered me from all my fears." ~Psalm 34:4