"Ugh! Why'd you have to put dandelions in your story? I hate dandelions!"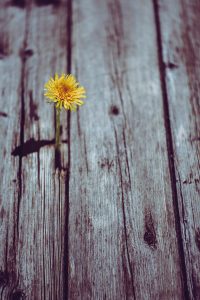 I've heard the sentiment several times from adults when they hear the title of my latest novel Where Dandelions Bloom. My only response is a smile and an internal snicker. Their attitude is the whole reason why I chose that resilient little flower for the story.
Several springs ago, I was scrolling through social media, admiring everyone's plans for their lawns and flower beds. There seemed to be a resounding cry from the diligent ones who yearned to be on the cover of Better Homes and Gardens: "If only there were some way to get rid of these pesky dandelions! They are ruining my lawn!"
Yet I couldn't seem to shake my own happy childhood memories of blowing white dandelion fluff into the breeze, watching them dance to new locations. I remembered my friends making a wish on them…how we would tickle each other with their downy softness. And how those bits of yellow would often be the first sunshiny signs marking the arrival of spring.
I polled social media with a question: "Dandelions: love them or hate them?" My page was flooded with responses like, "I loved them as a child. Not much as an adult." The person responding would then list all their wonderful memories of playing the flowers and how the adult in their life would chide them for scattering the dandelion seed. "Don't you know what you're doing? When you blow those seeds, even more of them will pop up! Stop!"
I contemplated the outpouring of responses for weeks.
What makes us adore something so sweet and innocent when we're children and then lose the wonder of it as we slip into adulthood?
Often times, it's other people.
We are told how to think, how to act, how to conform, how to smother our joy.
And all so we can grace the cover of a magazine that will one day dissolve into nothing.
I guess what I love about dandelions so much is their resilience. They can bloom in concrete and rubble. Guess what, my friend? So can you.
Don't let this world tell you who you are. God does that. He says you are wanted, loved and treasured. Go ahead and bloom.