Words are powerful. They can build up a life through language doused in love, or they can cut a life down like a scythe slicing through brittle grass.
When I recently asked my oldest daughter what she loved most about her best friend at school, she replied, "I've never heard her say a bad word about anyone. She speaks the truth, sometimes very directly, but always with kindness of love. She's not a backstabber. It's hard not to love being around someone like that."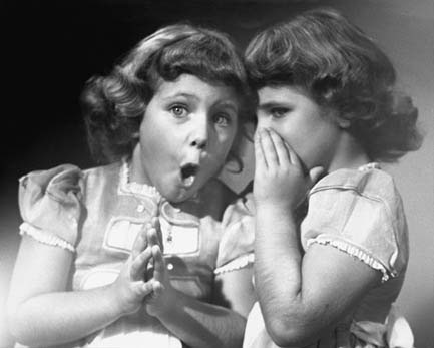 Her reflection caused me to evaluate my own life. Jesus told us what comes from our mouth is an overflow from our heart. (Luke 6:45) If I say ugly words, it's because I have an ugly heart. And this doesn't just have to be 'mean' words. It can be any form of backbiting: the times we gossip about someone (whether the information is true or not), every time we aren't honest with a person to her face but tell everyone else how much her behavior annoys us, talking to our closest friends about the 'problem person' in our life, or however we may try to justify it. We can say we're 'venting', but backbiting is the result either way. Worse yet are the moments we actually share a juicy tidbit about someone and thinly wrap it in the disguise of a prayer request.
Our words should bring life, and only life.
"Do not let unwholesome [foul, profane, worthless, vulgar] words ever come out of your mouth, but only such speech as is good for building up others, according to the need and the occasion, so that it will be a blessing to those who hear [you speak]." ~Ephesians 4:29
I've been keeping a mental note of how often I complain about people who irritate me, whether it be the bad driver in traffic or people I tend to think of as daily "thorns in the flesh". I didn't like what I saw, so I spent a day purposefully focusing on using my words only to encourage and uplift. I refused to be drawn into any negative talk about others, gossip or the like. The change in my attitude was amazing.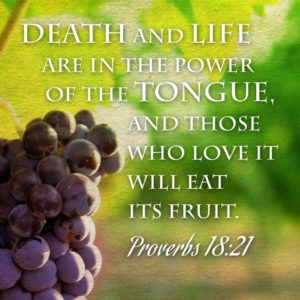 As I've continued to discard complaining in my life, I see God softening the hard edges of hearts around me when I respond with gentleness, instead of feeding the monster of negativity. (Instead of being the person folks would come to so they could 'vent', I became the person who flipped the conversation and said, "So how can I pray for you in this situation?" Remember, gossips can't do much damage unless they have a listening ear.)
We're going into November, the month of gratitude. Social media is usually flooded with 30 day gratitude challenges and posts but I'd like to offer up a different kind of challenge. A 30 day What-You-Say challenge. No complaining or speaking poorly of others, no matter how badly your nerves are frayed. No yelling at drivers in rush hour traffic. No griping about people during Black Friday shopping. No gossip, venting or negativity. Only love.
The ability to control our tongue is a result of the condition of our hearts. You might be as surprised as I was by the amount of negativity creeping into your day. Speak life. Speak love. Are you willing to take the 30 day What-You-Say Challenge?