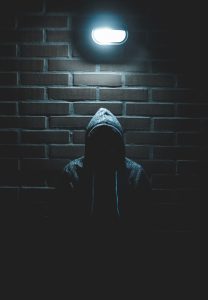 Fear wears many masks. I used to think it was a one-dimensional kind of thing. A nail-biting, knee-knocking kind of reaction to anything that made me nervous or afraid. But fear that doesn't warn us away from harm is not of God. It's darkness. A tool of our enemy. And a smart enemy doesn't announce his attack before he strikes. He sneaks in, making himself look harmless. Attractive…sometimes even like another person altogether.
One of my favorite verses is Isaiah 41:10. "Fear not, for I am with you; be not dismayed, for I am your God; I will strengthen you, I will help you, I will uphold you with my righteous right hand."  God encourages His children over and over again not to be afraid. Why? Well, one reason is because He knows every decision we make flows from either fear or love.
The opposite of love isn't really hate. It's fear.
Part of the problem is many of us don't realize we are living in fear because it's disguised itself as something completely different.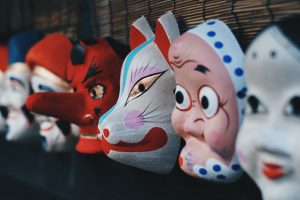 Our stomachs cramp when our expectations aren't met or our plans collapse. The foundation beneath our feet shifts, leaving us feeling vulnerable and exposed when someone we trust ends up letting us down. Depression and exhaustion lurk from juggling so many responsibilities because we've been trying to keep people happy, not realizing what we really fear is rejection. For some, perhaps failing is our greatest fear so we never let our house be messy, we refuse to get less than an A on any subject, we won't leave our house without make up on, or worse yet, we never take any risks or dream because the thought of failing is too horrific to endure.
The other faces of fear are procrastination, the need to control, isolation, laziness, greed, numbing yourself with food, alcohol, technology or busyness…all these and more reveal the destructive work of fear clawing at our hearts.
Here's the thing: love and fear cannot co-exist. "There is no fear in love. But perfect love drives out fear, because fear has to do with punishment. The one who fears is not made perfect in love." ~1 John 4:18
God is love. His very presence scatters darkness. Fear has to leave when Jesus steps in.
To break free, we must let Him tug away the masks. We must sit in His presence. Live at His feet. Stop seeking our worth in things that can't satisfy. Stop living for people who are just as broken and messy as we are.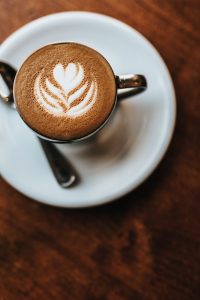 I think of this like a coffee cup. When I'm filled with fear, there is no room for Him to pour His love and peace inside. I have to let Him empty me of myself, my old ways of thinking and living. He cleans the cup, then I'm ready to be filled with Him.
No more masks. No fear.
Speaking for myself, it wasn't until I let Him pull the mask away that I realized I had been hiding in plain sight for years. We may think masks protect but what they really do is hide our identity. We were created for more.
We were made to dance in freedom…not cower in fear.