The Disney princesses messed me up.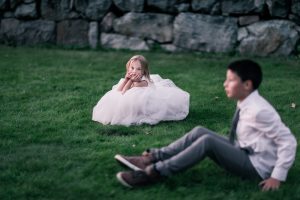 I confess I had quite a fascination with them when I was growing up (after I finished my Princess Leia phase, that is). I was going to be as beautiful as Aurora and I was going to have a grand adventure like Belle. And I was going to be a singer like Ariel. Or at the very least, a marine biologist.
But let's get real for a moment, shall we?
There was one big problem with all those Disney beauties. They had no flaws.
Don't get me wrong. What made them such great heroines was their resilience in adversity. But they weren't real. They lived a dreamy haze of melody-filled daydreams that somehow managed to blossom into perfect endings. No residual anger. No emotional baggage.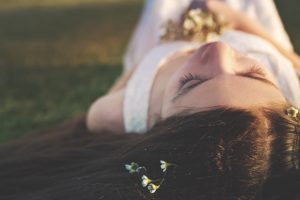 Aurora (aka Sleeping Beauty) should have had abandonment issues, not to mention a prescription for narcolepsy. Cinderella was emotionally and physically abused, yet never struggled with anger or fear.
Belle married a guy with a bad temper and mood swings. Think they might have had marital trouble down the road? Rapunzel was kidnapped, married a convicted criminal and should have been socially backwards. Snow White had that shrill voice and Ariel changed into a whole other species. Talk about confusion!
Steven Sondheim had some valuable insight in his hit Broadway musical Into the Woods.
In this story, all of the great fairytale characters' lives intersect: Jack and the Beanstalk, Cinderella, Red Riding Hood, the baker and his wife, Rapunzel…and the first act is what you would imagine. Beautiful arias full of hope and a longing to find their true love. And they all find their happily ever after.
But the second act of Into the Woods tells a much different story. Cinderella and her prince are bored with each other. Rapunzel has uncontrollable depression from her past abuse and drives her husband crazy with her nonstop weeping fits. Red Riding Hood had such fun killing the wolf that she becomes a blood thirsty hunter. You get the idea.
And the conclusion of the musical is this: be careful what you wish for. Sometimes what we long for is truly not the best for us.
I thought those Disney princesses with their perfect figures, perfect hair, perfect dramas, perfect princes and perfect endings meant that I could perfect too.
But I'm not.
I know, I know. You're shocked. But do you know how many hours I've spent trying to live in 'happily ever after'?
I'm a perfectionist. I want my house to be clean…not just picked up but CLEAN. I want to be a size six. I want to be a beacon of spirituality that lights the path for others. And I want my neighborhood to be like Mayberry.
Can you relate to this? If I'm not mistaken, this mentality and way of life is called 'perfectionism'.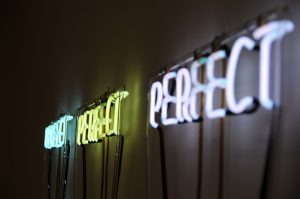 Thankfully, I can say that I am no longer a full-blown perfectionist, but rather a recovering perfectionist. And if you are wondering, 'recovering' simply means that at least I am aware of it now and am trying to chill.
Other than being brain washed by the Disney princesses, there are many different reasons for perfectionism:
1. A need for control.
This isn't really as bad as it sounds. This doesn't mean that you run around bossing others with a scolding finger in their face. It might mean that you are a natural leader or that circumstances beyond your control affected you deeply when you were younger. So in turn, you have a need to control simply to maintain a feeling of security and normalcy. For girls with eating disorders, researchers have found they refuse to eat simply because that is the one thing in their life that they can control.
Control provides the illusion of:
• A sense of certainty
• Completion of items on our 'to do' list, so we don't have to worry about them
• Being able to predict what will happen
• That people (including ourselves) and things are consistent
• to achieve perfect peace in a messy world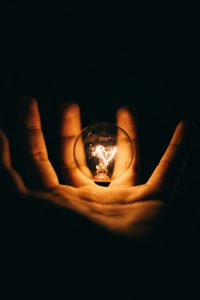 Let me stop here and remind you that it provides the illusion of certainty and security but that is often not reality.
I don't like spontaneity. It makes my stomach cramp. If I can schedule a time to be spontaneous, then I'm good. Having a change in my plans threatens my feelings of security and well-being. Life suddenly becomes scary and unsafe when I have too many surprises in a day.
2. The need for approval
If you are a perfectionist, you may have learned early in life that other people valued you because of how much you accomplished or achieved. As a result, you may have learned to value yourself only on the basis of other people's approval.
So you may think that your value comes to be based primarily on external standards. This can leave you vulnerable and overly sensitive to the opinions and criticism of others. The only way that I can protect myself from criticism is to never fail. And that is a very heavy load to carry.
3. Genetically predisposed
You ever hear of a 'type A' personality? Yep, that's a ranting and raving perfectionist. Sometimes it is a learned behavior, but often times the drive for perfection is often passed down from generation to generation.
Some people are just more competitive than others, more sensitive than others…God makes us all different with unique talents and abilities. If He has given a drive to strive for excellence, that is a very good thing. The trouble comes when we get out of balance and begin to obsess about being perfect instead of just striving for excellence.
4. Fear of failure and making mistakes
For some reason, in my mind, mistakes often equal failure and that is not true. Mistakes provide us with opportunities to learn, to grow, to be creative. And failing to achieve a goal does not mean that I don't have value. It just means I'm human.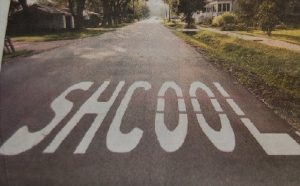 Many perfectionists have, what I call, black and white syndrome. It's a view point of extremes…either all or none. A straight "A" student who receives a "B" might believe, "I am a total failure."
In addition, our lives are consumed with 'shoulds'. I should read my Bible. I should go to church. I should love that person that is driving me crazy. The problem with 'shoulds' is that they stress obedience without proper motivation.
5. Fear of disapproval
For many perfectionists, disapproval equals loss of love. So they will try their hardest to hide their flaws to keep being accepted as well as working their hardest to keep everyone around them happy. Often times, perfectionism and people-pleasing go hand in hand.
Perfectionists live in a vicious cycle. First they set lofty goals that are incredibly hard to reach. The constant pressure to perform leads to anxiety and reduces their ability to work effectively. Then they fail to reach those goals because they were unrealistic to begin with. Then the self criticism and guilt begin to chip away at their mental and emotional state until they are knee deep in inner turmoil. Yet, they think "maybe if I try harder, I will succeed" which sets the whole washing machine spinning again.
Then Tuesday begins.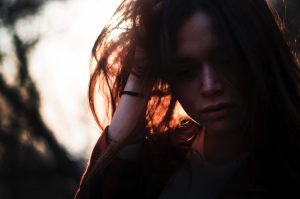 The real tragedy of perfectionism is in the unintended results: anxiety and depression for starters. And without even realizing it, perfectionists may unintentionally apply their high standards on to others, becoming critical, demanding or resentful. They usually try to avoid letting anyone see their mistakes, not realizing that honesty and the ability 'to be real' are attractive qualities to others. They hide who they truly are and oftentimes suffer from strained and distant personal relationships.
Getting down to the heart of the matter is this: we all crave unconditional love.
Ever since the fall in the garden of Eden, all of us have a hole inside; a cavern where we used to have complete and perfect connection with God. But when we messed up, that connection was severed. And we've been trying to fill it ever since.
We all try to fill that hole with something: food, relationships, sex, drugs, alcohol, money, power…and yes, even approval.
Those Disney princesses tried to fill that hole too, with their ideal of the perfect prince who would give them a perfect future and a perfect, unselfish love. But the only One who can give us all those things is Jesus Christ. Yet, we all continue to look for unconditional love in conditional people.
And let me tell you through experience, perfectionism is a moving target. It can't be done.
So what are we going to do about it?
That is exactly what we'll discuss in Part 2: Rewriting the Story.
Are you a perfectionist? What do you think is the difference between perfectionism and excellence?